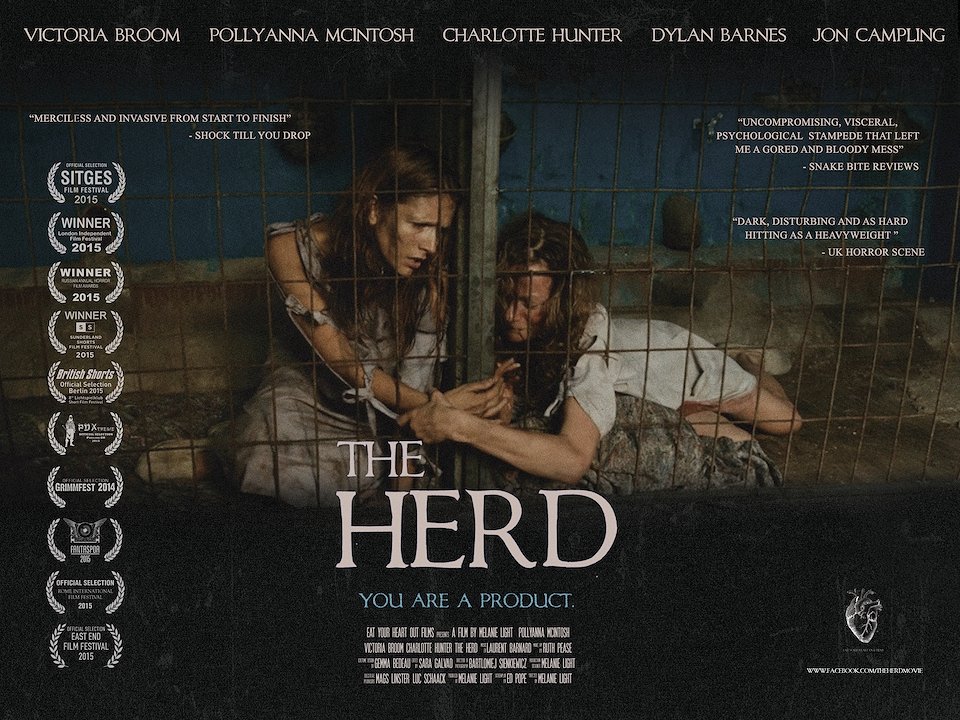 Poster
Full movie
Trailer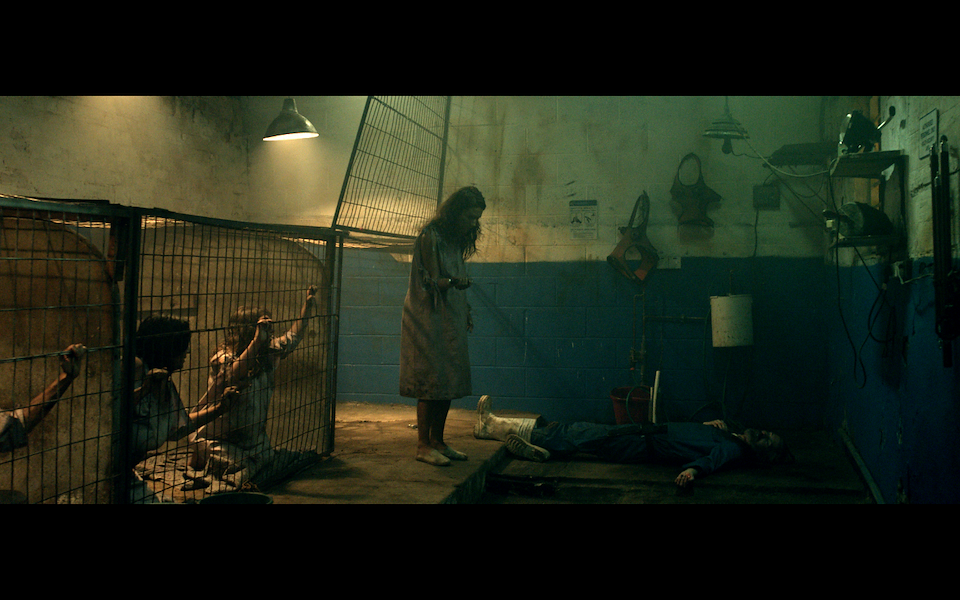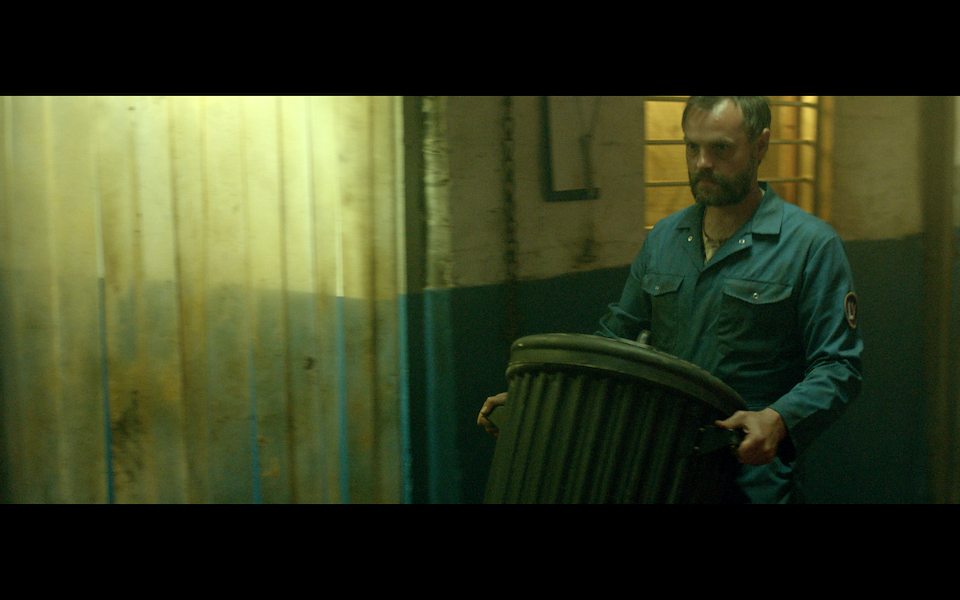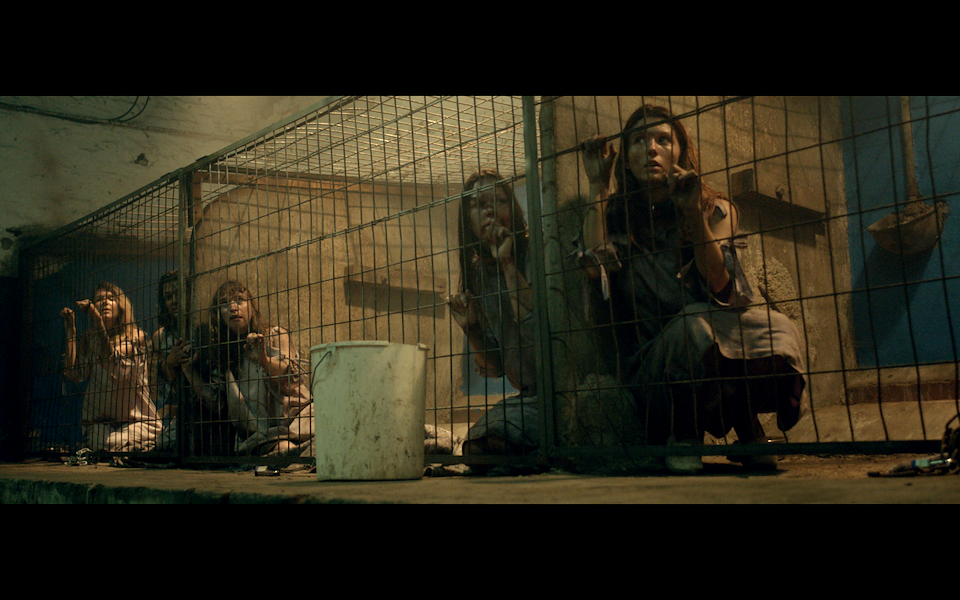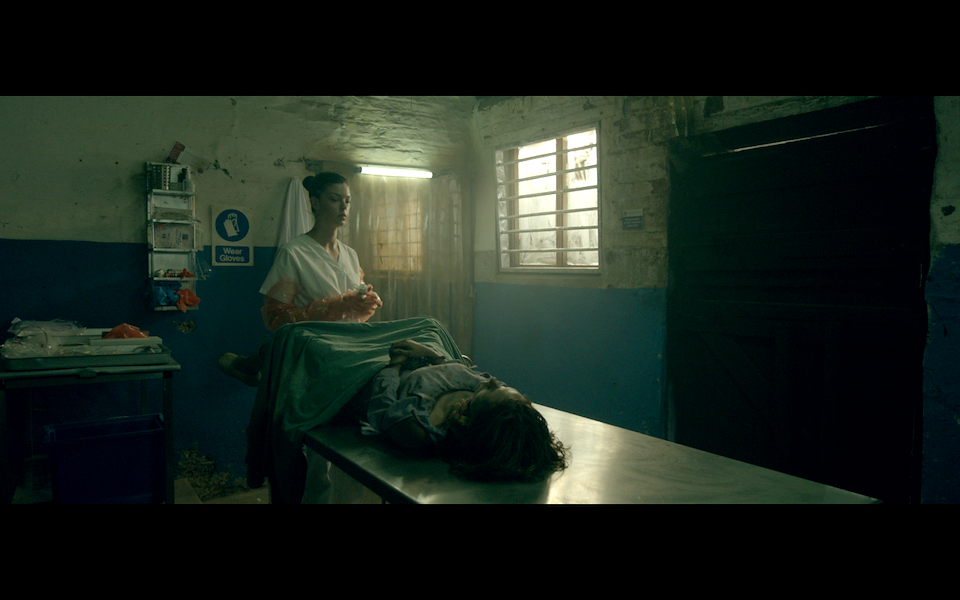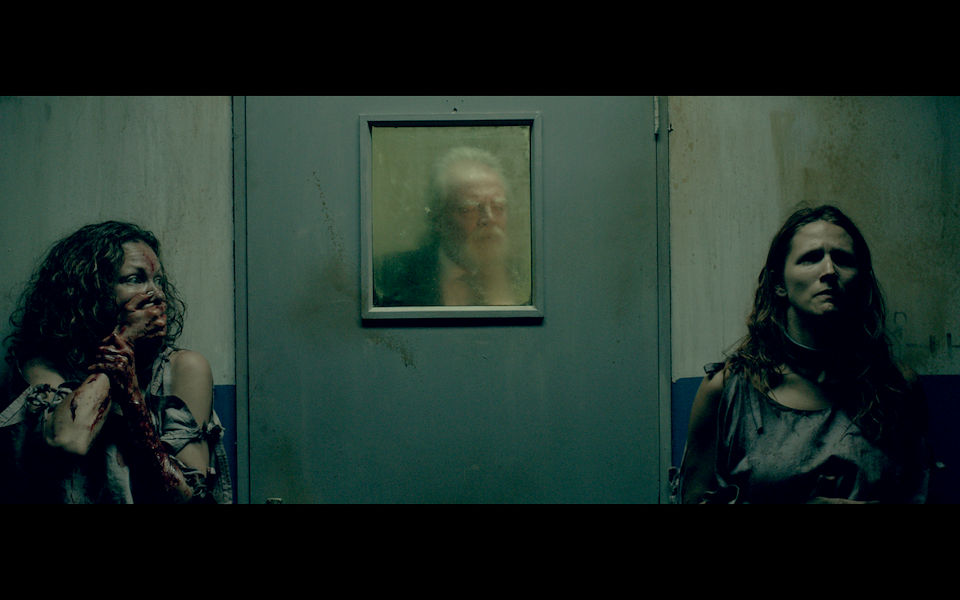 The Herd – Short Film
A brutal award-winning short horror film with a purpose. Written by Ed Pope. Starring Pollyanna McIntosh, Victoria Broom and Charlotte Hunter. Andrew Shim and Sarah Jane Honeywell.
Synopsis: A number of kidnapped and trafficked women find themselves imprisoned in a squalid medical facility. For Paula her continued survival relies on her basic human function.
Escape, on any level, is seemingly impossible as the women are condemned to a life of enforced servitude at the whims of their captors; for one reason only – their milk.
The Herd replaces female cows with female humans, and by doing so hopes to promote a greater understanding of the suffering inflicted upon cows in the dairy industry.
Known as the first feminist vegan horror film.
Awards:
-Best Short film – Festival Boca do Inferno 2 (Brazil ) Nov 2015
-Best Cinematography- Bart Sienkiewicz – British Horror Film Festival ( UK) Nov 2015
-Best Short Horror Film – Celluloid Screams ( UK ) Oct 2015
-Best Foreign Short Film – Russian Annual Horror Film Awards (Russia ) Jan 2015
-Best Horror Short – London Independent Film Festival (UK) April 2015
-Best Horror /Sci-Fi – Sunderland Shorts (UK) July 2015
-Best Short Film – Obscura Film Festival  ( Germany ) Nov 2019
-Best Supporting Actress Pollyanna McIntosh – South Africa Indie Film Festival (SA) 2020
VOD Channels:
Shorts TV ( USA, Europe, Africa )
Viddsee ( North East Asia )
Film Doo ( International )
ALTER ( International ) 4.3M plays up to 2021
House of Disaster ( Italy )
SAMANSA ( Japan )
Festivals / Screenings:
-Grimm Fest Up North (UK) Opening Gala film Oct 2014
-British Shorts Film Festival (Germany) Jan 2015
-Russian Annual Horror Film Awards (Russia ) Jan 2015
-Open Screen ( Luxembourg ) Jan 2015
-London Independent Film Festival ( UK ) April 2015
-Fantaspoa Festival part of the International Fantastic film festivals ( Brazil ) May 2015
-Cannes short film Corner ( France ) May 2015
-East End Film Festival ( UK ) July 2015
-Sunderland Shorts ( UK ) July 2015
-Animal Publics: Emotions, Empathy, Activism Conference. The University of Melbourne ( Australia ) July 2015
-MARFICI , International Independent Film Festival Mar del Plata ( Argentina ) August 2015
-Women Underground ( USA ) August 2015
-Rome International Film Festival ( USA ) Sept 2015
-Shriekfest ( USA ) Oct 2015
-Festival International Du Court Metrange et Fantastique ( France ) Oct 2015
-Mayhem Horror Festival ( UK ) 2015
-Sitges Fantastic Film Festival ( Spain ) Oct 2015 ( Oscar Qualifying Festival )
-Celluloid Screams ( UK ) Oct 2015
-British Horror Film Festival ( UK ) Nov 2015
-Leeds International Film Festival ( UK ) Nov 2015
-Paris International Fantastic Film Festival ( France ) Nov 2015
-Trieste Science + Fiction Festival Della Fantascienza ( Italy ) Nov 2015
-Festival Bocado Inferno ( Brazil ) Nov 2015
-PDXtreme Fest ( USA ) Dec 2015
-Courts Mais Trash ( Belgium ) Jan 2016
-VegBar ( UK ) Jan 2016
-Fright Night Theatre Film Festival – ( Canada ) March 2016
-Mecal, International Festival of Short Films and Animation of Barcelona ( Spain ) April 2016
-Brussels international fantastic film festival ( Belgium ) April 2016
-Fuse Films Horror shorts presents ( UK ) Oct 2016
-Unrestricted View / Final Girls ( UK ) Nov 2016
-Obscura Film Festival ( Germany ) 2019 ( Best Short)
-Courts Mais Trash BEST OFF ( Belgium ) 2020
Press:
-Metal Hammer Team Rock – From Hardcore to Horror: Why Gallows Lags Soundtracked The Herd ( online )
-Horrorthon – Milk is Murder: A Look into the minds behind "The Herd" ( online )
-Shock Til You Drop- Director Melanie Light on her Vegan themed horror The Herd ( online )
-SFX Magazine – Grimfest round up ( print )
-Shock Till You Drop – Event Recap- The Hollywood Underground Film Festival – The Stand Outs ( online )
-Fangoria – Melanie Light's Vegan-Themed Horror, "THE HERD" ( online )
-Shock Till You Drop – Trailer Debut: Melanie Light's Vegan-Themed Horror Statement, The Herd ( online )
-UK Horror Scene – Review 9/10 (online)